---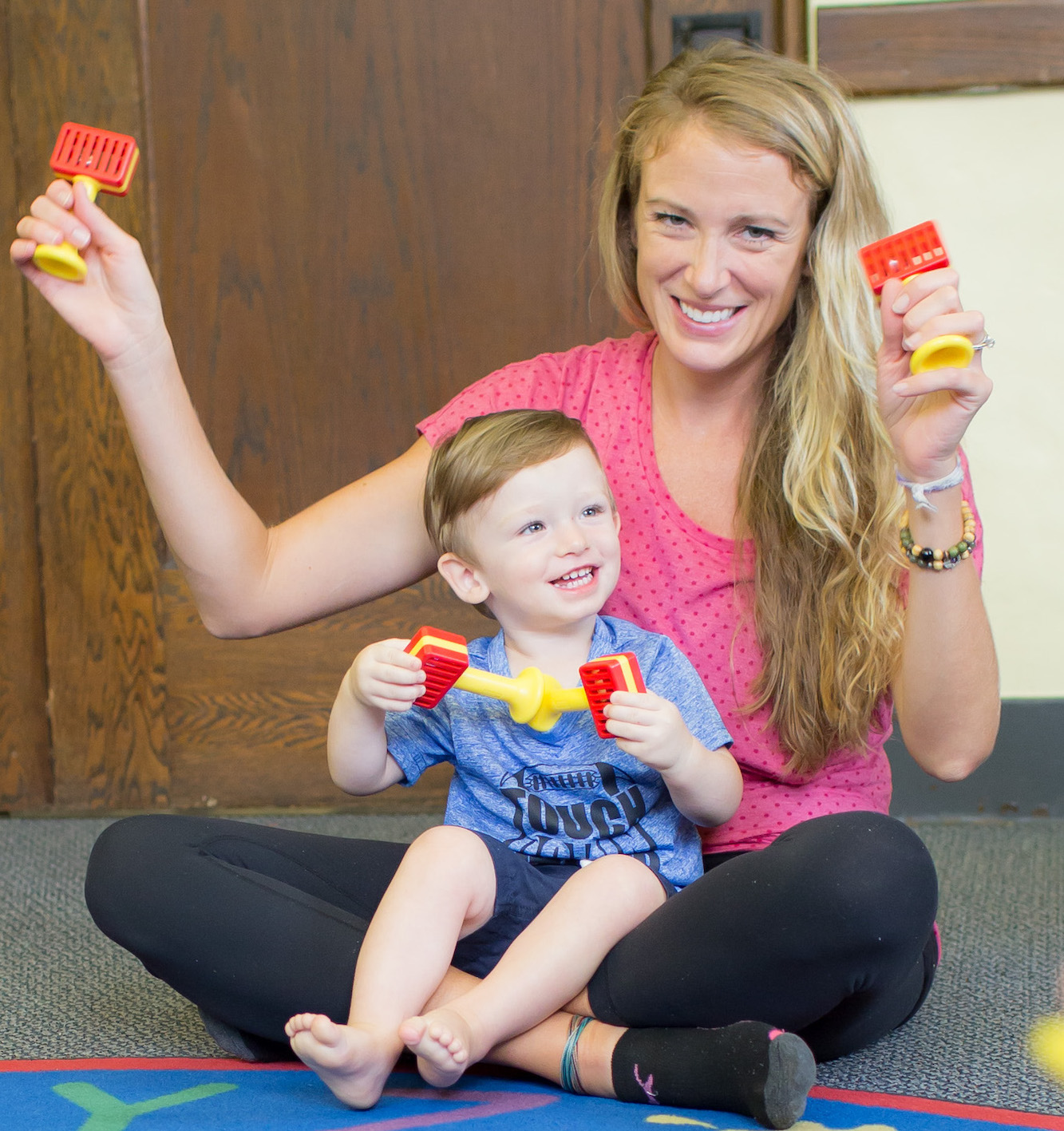 Kindermusik for 2's and 3's and 4's
45 minute classes, with parents.
Your child enters the classroom, watches and observes. While you wonder if he is learning, you soon realize that the educators words of wisdom, that children learn through watching & listening as much as they do participating, is spot on. When you get home and turn on your new Kindermusik music, he begins bouncing and swaying. You start to use musical cues for clean up and bedtime routines. And suddenly parenting is just a bit easier and way more joyful.
This music-filled class celebrates the unique joys of your growing child. No terrible twos here! Our Level 2 classes encourage older toddlers to initiate their own ideas and explore their creativity. Each class offers plenty of fun outlets for toddler-style energy, promoting cognitive development through singing, dancing, and instrument play. Better still, you'll have the opportunity to connect with other parents and caregivers who are also experiencing the joys and complexities of these busy years, while learning to use music to create and simplify routines at home.

In class, you will learn tips and ideas for using music throughout the week. We call it your musical toolbox to help make parenting a bit easier.

No long term commitment required. Enroll online. Pay monthly for ease. Schedule makeups for any missed classes. We make it easy to give Kindermusik a try and stay as long as you wish.