Learn to play!
---
Now it's time for music, and we have more options than ever. Let us help find the right fit for your child.
Our piano lesson program is about finding the best fit for your family with choices; choice of group vs. private lessons, choice of lesson time/day, choice of teacher. We will work with you to make this the best learning experience possible.
Piano Partners (Group piano for 5-8 year olds)
The course emphasizes a range of skills, centering on keyboard technique, attentive listening, pitch harmonization, vocalization, rhythmic prowess, and cultivating a love for music. Throughout each session, children will engage in piano pieces, offering hands-on experience. Every class comprises a diverse mix of activities, carefully chosen from keyboard technique practice, vocal exercises, music appreciation, coloring, movement, listening comprehension, and rhythm-oriented tasks. These activities are designed with utmost consideration for the small hands and limited attention span of young children.
To foster an effective learning environment, class sizes are intentionally kept small, with a maximum of 6 children per group. Hurry, as spots tend to fill swiftly.
This small group program is tailored for youngsters aged 5 to 8 years old. Each week, a 40-minute lesson awaits, packed with interactive and engaging elements. At the culmination of the year, there's a special piano performance to showcase progress.
We integrate games and age-appropriate teaching methods to ensure a dynamic and enjoyable music-learning journey. It's worth noting that participants won't be confined to the piano for the entire 40 minutes; instead, piano engagement will be in short and engaging bursts during the class.
Fall class levels offered will be: Beginner (Level 1 book start), Level 2 (those that took any group piano last school year).

Click here and scroll down to find the "Piano Partners" Class information
Fall registration is now open.
Private Piano Instruction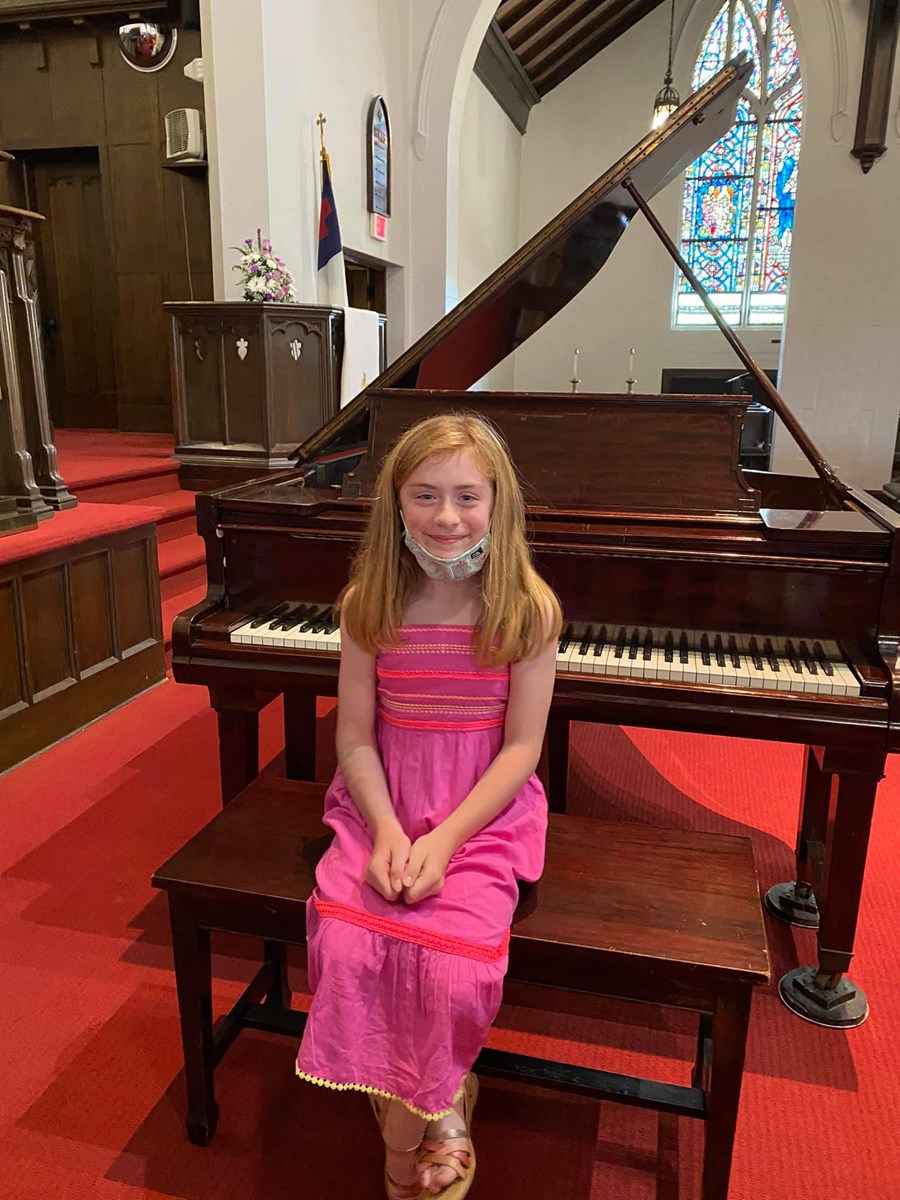 Individualized private instruction is a fantastic option for those who've completed our Piano Partners program or anyone aged 6 years and above with a passion for music. Our private lesson mentors are wholeheartedly committed to the success and joy of each individual. Tailored to their specific needs and learning preferences, private lessons provide a supportive environment for learning.
Throughout the year, there are opportunities for performances, offering the thrill of positive stage experiences. And of course, there are countless delightful moments in between!
Our music lessons transcend beyond notes and melodies, practice and recitals. We embrace each person's unique starting point and collaborate to cultivate skills that will foster a lifelong love for creating music.
With affordable monthly lesson fees ($100/month), scheduling and attending piano lessons is hassle-free. Additionally, there's a one-time book fee of $25 in September (or upon enrollment) annually to cover new materials.