Learn to play!
---
Now it's time for music, and we have more options than ever. Let us help find the right fit for your child.
Our piano lesson program is about finding the best fit for your family with choices; choice of group vs. private lessons, choice of lesson time/day, choice of teacher. We will work with you to make this the best learning experience possible.
Piano Partners (Group piano for 5-8 year olds)
Skills taught in the course focus on keyboard technique, listening, pitch matching, singing, rhythm and music appreciation. Children will play pieces at the piano throughout each class. Each class will include a variety of activities chosen from keyboard technique, singing, music appreciation, coloring, movement, listening and rhythm activities. The activities that occur in the class are structured to take into consideration the young child's small hands and limited attention span.
Class sizes limited to 6 children. Spaces fill quickly.
Small group instruction for ages 5 through 8 year olds.
Weekly 40 minute lesson.
Piano performance at the completion of the year.
Games and age-appropriate methods of learning music.
Does not require sitting at the piano for 40 minutes, we play piano in short spurts throughout class.
Fall class levels offered will be: Beginner (Level 1 book start), Level 2 (those that took any group piano last school year).

Click here and scroll down to find the "Piano Partners" Class information
Fall registration is now open.
Private Piano Instruction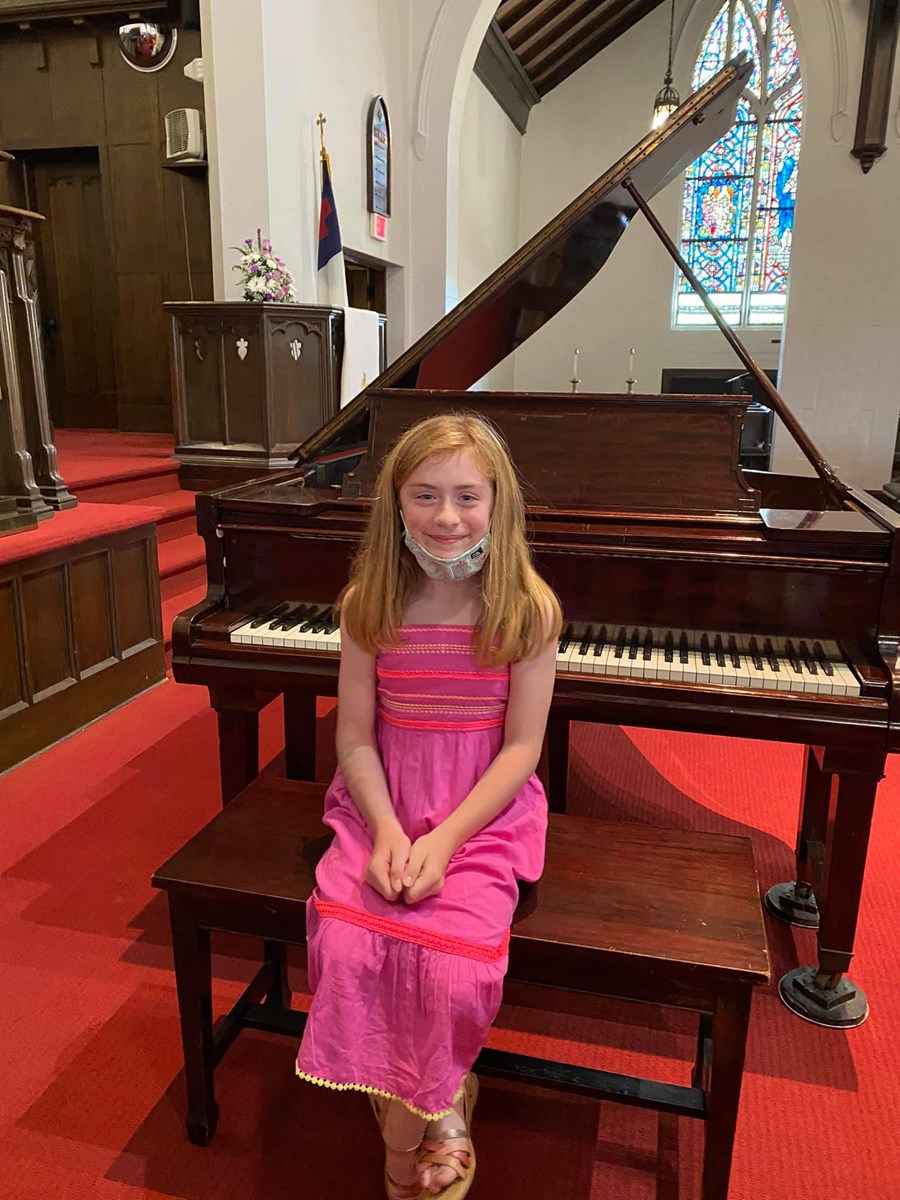 One-on-one private instruction is an excellent choice for students that have graduated our Piano Partners program or anyone ages 6 years and up interested in learning music! Our private lesson instructors are completely dedicated to each person's success and happiness. Private lessons allow students to learn in an encouraging environment that is tailored to their needs and learning styles. Opportunities for playing throughout the year allow the excitement of a positive performance experience. And of course there are lots of delightful experiences in between!
Our music lessons aren't just about notes and pitches or practices and performances. It's about accepting each person exactly where he or she is, and working with them to develop the skills to enjoy making music for the rest of your life.
Our monthly lesson fees ($100/month) make it easy to schedule and attend piano lessons. A one time book fee of $25 is charged in September (or when your student begins) each year to cover new books!