---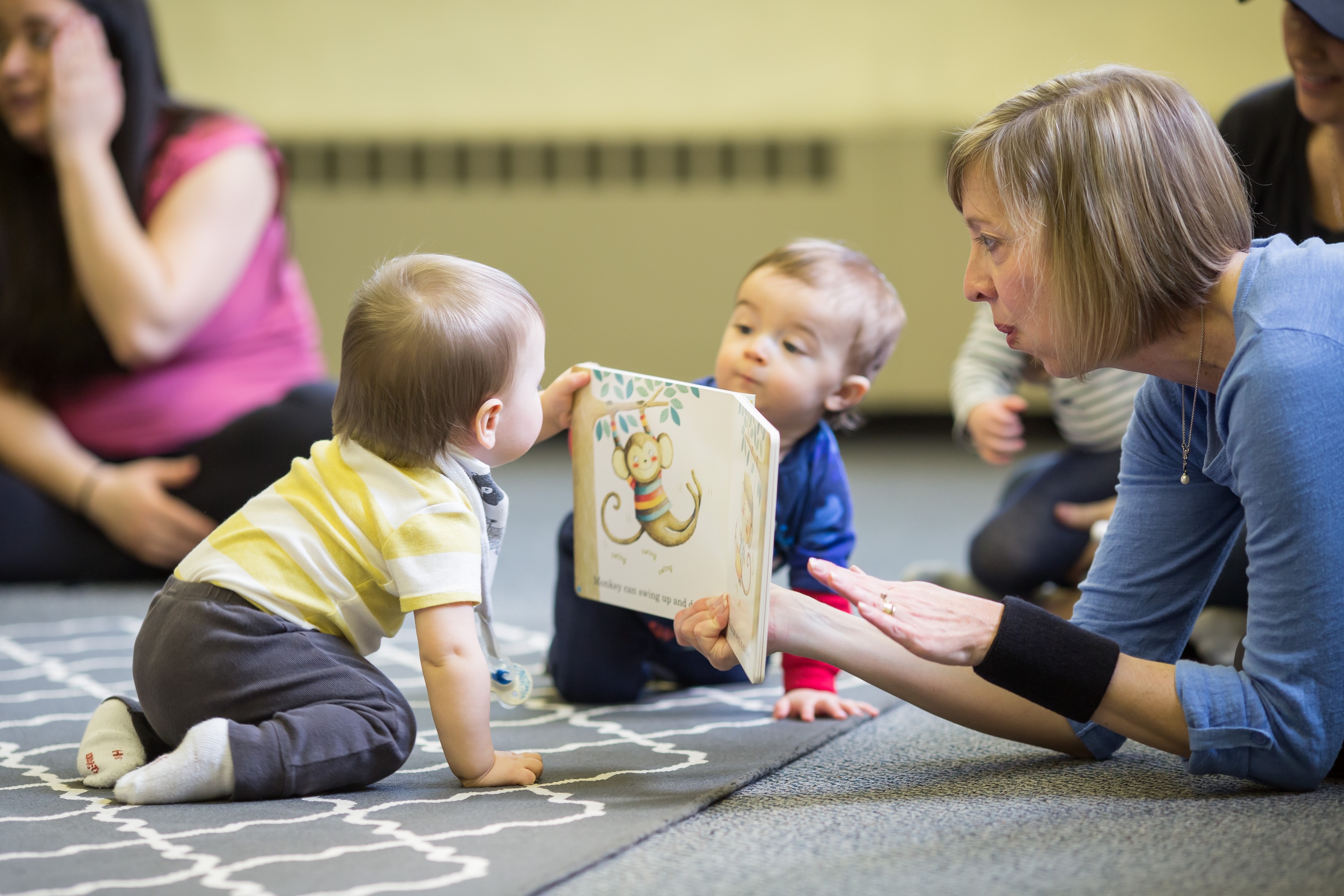 Meet Our Kindermusik Educators
Our captivating teachers have a magical way of engaging all the children in the classroom, at whatever developmental and emotional level they enter. Every child matters to us, and it shows through the high quality classroom experience. Fall in love with your teacher, the very way your teacher will fall in love with your child!
"There are so many wonderful things I could say about not only the concept and fundamentals behind Kindermusik, but also the special teacher that Ms. Christa is! My now 8 month old son and I have been going to classes since he was 5 months old and it has been amazing to see him develop over this short time. Children at all ages, but particularly young pups, learn by example, play, song, and repetition. The course material is set up to facilitate this and Christa is phenomenal at giving parents ideas for how to incorporate these lessons at home!
Lastly, Kindermusik with Christa values getting your money's worth. At Henry's age, he has had his fair share of illnesses and Christa has encouraged make up classes so we don't miss out. If you are even considering Kindermusik, do it! You won't be disappointed!" - mom Courtney
Miss Christa, Program Owner and Licensed Kindermusik Educator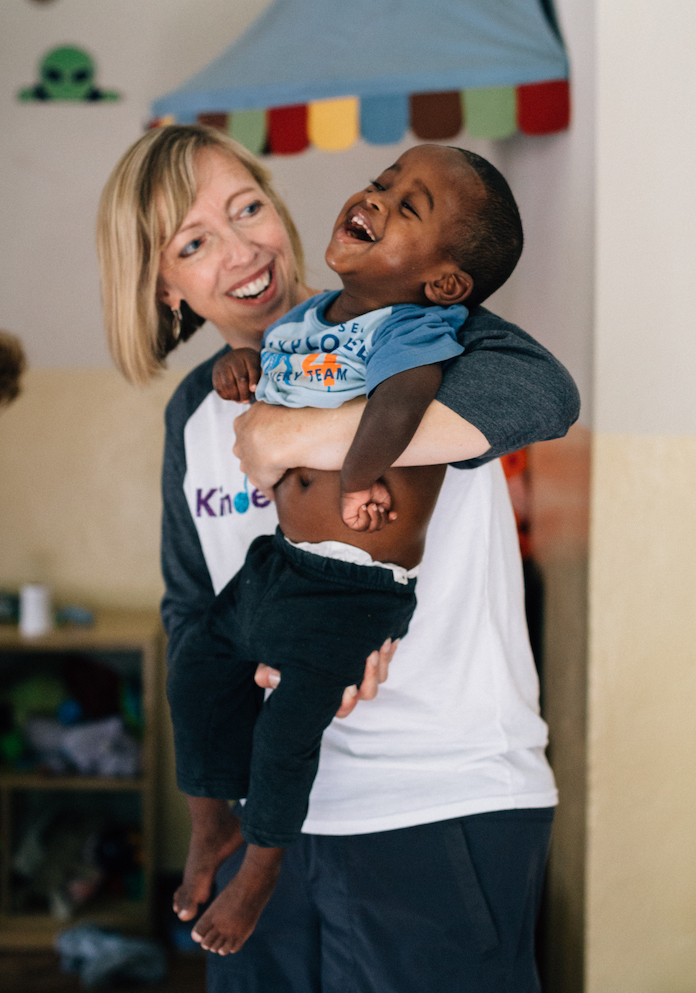 Christa Beck is a licensed and certified Kindermusik Educator and began teaching in 2001. Christa has received the award of Top Program from Kindermusik. This award recognizes exemplary service as a Kindermusik Educator placing Christa in the top 5 percent of educators in the world for building a truly expansive program. Christa is from Greensburg, PA. A graduate of West Virginia Wesleyan College, she also holds a Masters degree from Wake Forest University. While classically trained in piano, she has served in accompanist, organist, and choir director positions. She has also served as a coach for Kindermusik University for five years, training and supporting new Kindermusik educators and business owners Christa & husband Phil have 3 children; Kathryn, 23, Corey 22 and Joshua, 18. She looks forward to touching the lives of children and parents through the joy and love of music.
Miss Carrie, Licensed Kindermusik Educator and Group Piano Instructor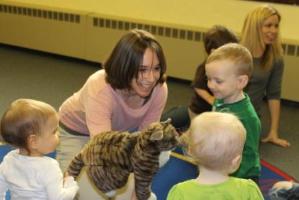 Carrie Harris has taught Kindermusik for eight years. Prior to teaching Kindermusik she taught elementary general music in the Penn Hills and McKeesport school districts. She has a BS in Education, Music Education from Clarion University. Carrie has been involved with music for most of her life. She plays piano and flute, which she plays at church and whenever she gets the opportunity. Carrie and her husband, Bob, have two daughters, Katie, 10 and Annabelle, 6. Both Katie and Annabelle have been in classes since they were 5 months old. Carrie loves watching families come together in Kindermusik classes. Seeing children grow and learn with music and watching them have fun as a family is why she loves teaching Kindermusik! Miss Carrie is also our most beloved group piano instructor.
Miss Megan, Licensed Kindermusik Educator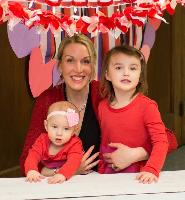 Megan Reid is a certified elementary, English language arts, and music teacher. She earned a Bachelor of Arts in Music and German from Allegheny College and a Master of Science in Education from Duquesne University. Before becoming a mostly stay-at-home mom, Megan taught fourth and fifth grades in the Fox Chapel Area School District. In addition, Megan has instructed students of varied ages in piano and Highland bagpipes. Although her primary instrument is the piano, she also enjoys playing bagpipes with the Seton Hill University Pipe Band, bass with her husband's bluegrass ensembles, and experimenting with other instruments. Megan became a licensed Kindermusik educator in August 2016. Megan's two daughters, Margaret and Miriam, each began Kindermusik classes at five months old and have thrived in the program. Having a love for teaching and seeing her daughters flourish in Kindermusik classes provided the inspiration to become a Kindermusik educator.
Miss Alison, Licensed Kindermusik Educator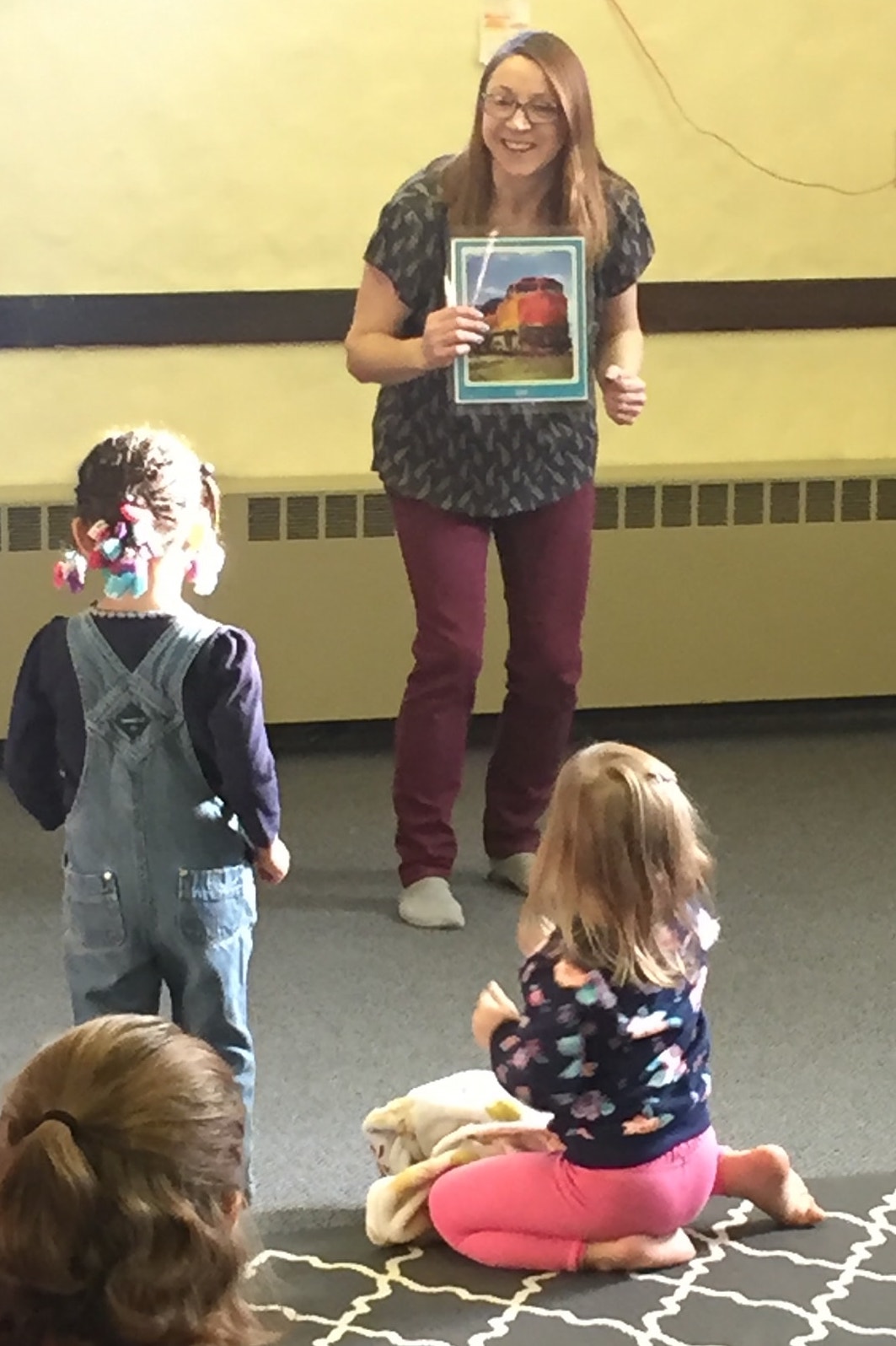 Alison Dobies majored in Theater at Clarion University. Over her 4 years there she was part of several shows a year, including dance concerts, musicals and plays, and choral concerts. She worked onstage and off in various positions, learning many of the different aspects of performance. Alison's love for music began at a young age. She grew up in DuBois, PA, where she was involved with choir in school and church, as early as she was able to. In high school Alison joined the band and the show choir. She took part in several theatrical productions in school and in the community. In 2002, Alison moved to the Natrona Heights area back to her husbands hometown. Before her son Leo's first birthday, they enrolled in a Kindermusik class. Alison and her family immediately fell in love with the class and all of its benefits. Now Alison is thrilled to be a Kindermusik educator, where she incorporates her great love of music, with her joy of interacting with children.