---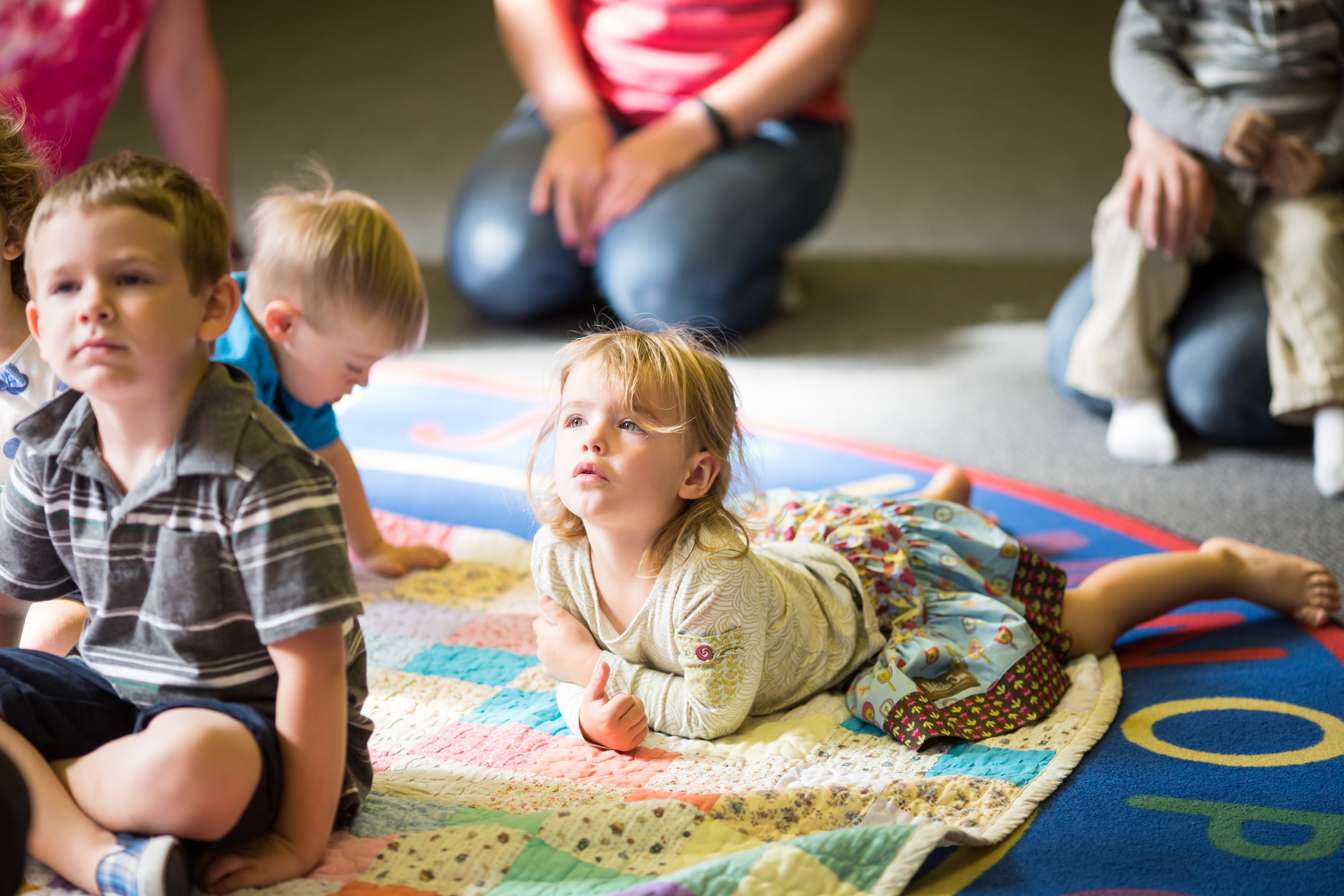 Kindermusik for 3's & 4's with grownups
Did you know that preschoolers have a natural love of music? Level 3 classes use music to boost language skills, confidence, social-emotional skills, self-control, and more. Parents and caregivers join in each class to participate in the music-making.
What to expect…
Ensemble Development: All together now! Level 3 students will play simple patterns as a group, building the tools they will need to create music in an ensemble.
Pre-reading Music: Take it one symbol at a time. Preschoolers will begin to learn to interpret graphic notation symbols in comparison to sounds, which is a precursor to reading music.
Creative Expression: What do you think? Through creative play, 3-5-year-old students learn to safely express their feelings and ideas through movement and music.
Instrument Play: "Da-dum-da-dum!" Your child will play a variety of instruments, emphasizing on steady beat, repeated rhythm patterns, and graphic notation.
What you'll learn…
Language Understanding: Level 3 students gain a wider vocabulary and knowledge of story structures and learn how to decode and interpret symbols.
Cognitive: Preschoolers show a growing ability to memorize and recall information, and present increased attention and focus.
Listening and Sound Recognition: Children are able to detect patterns, nuances, and timbre in different sounds they hear.
Socialization: Level 3 students will learn to wait patiently, take turns, work cooperatively in a group, and communicate effectively and respectfully.
Click here for an article about why we believe parents are still really important at this age level. If you child is going to preschool, or any other classes without you present, we believe Kindermusk at this age and stage is even more important to join us and to be fully present for 45 minutes with your child. Come and see.

Enroll online. Pay monthly for ease. Schedule makeups for any missed classes. We make it easy to give Kindermusik a try and stay as long as you wish. Just notify us by the 15th of the month in writing if you wish to pause enrollment so we can stop billing.