---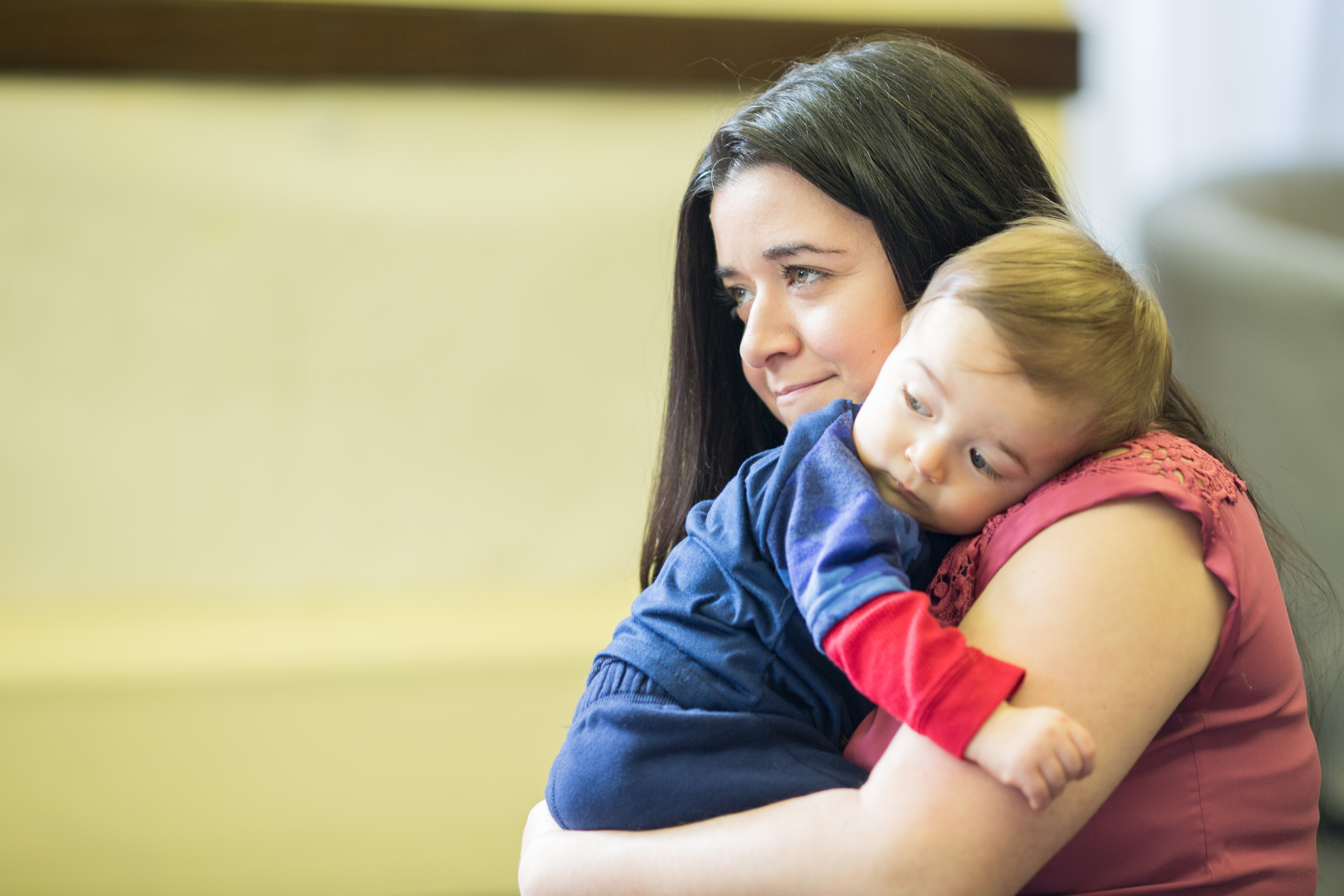 Kindermusik for 0's and 1's
45 minute classes, with parents.
Make baby's first class musical! Our babies classes offer a sensory-rich yet caring and gentle environment where babies and toddlers can explore and react to new sounds, sensations, and objects.
Take a minute to stop and breathe. Now smile--as you and your little one laugh, smile, play, clap, sing and dance in a nurturing foundational musical experience that strengthens relationships, builds community and makes learning playful and fun. These are the moments that count!
This Kindermusik curriculum focuses on your child's beginning movement, helping to build the muscles your baby needs to walk, and vocal development, helping to nurture your child's speaking and singing voice. You'll be able to join right in on all the singing and dancing while also getting the chance to observe how your baby or toddler learns on her own.


In Kindermusik, we'll teach you all about brain development using music and movement as the tools in your parenting toolbox. You will learn of the songs, fingerplays, and dances you need, but we'll also give you the time to settle in and savor these precious early years. The window for learning is open the widest right now, and there's nothing more powerful than music and movement.

No long term commitment required. Enroll online. Pay monthly for ease. Schedule makeups for any missed classes. We make it easy to give Kindermusik a try and stay as long as you wish.

Check out our classes in Sarver