---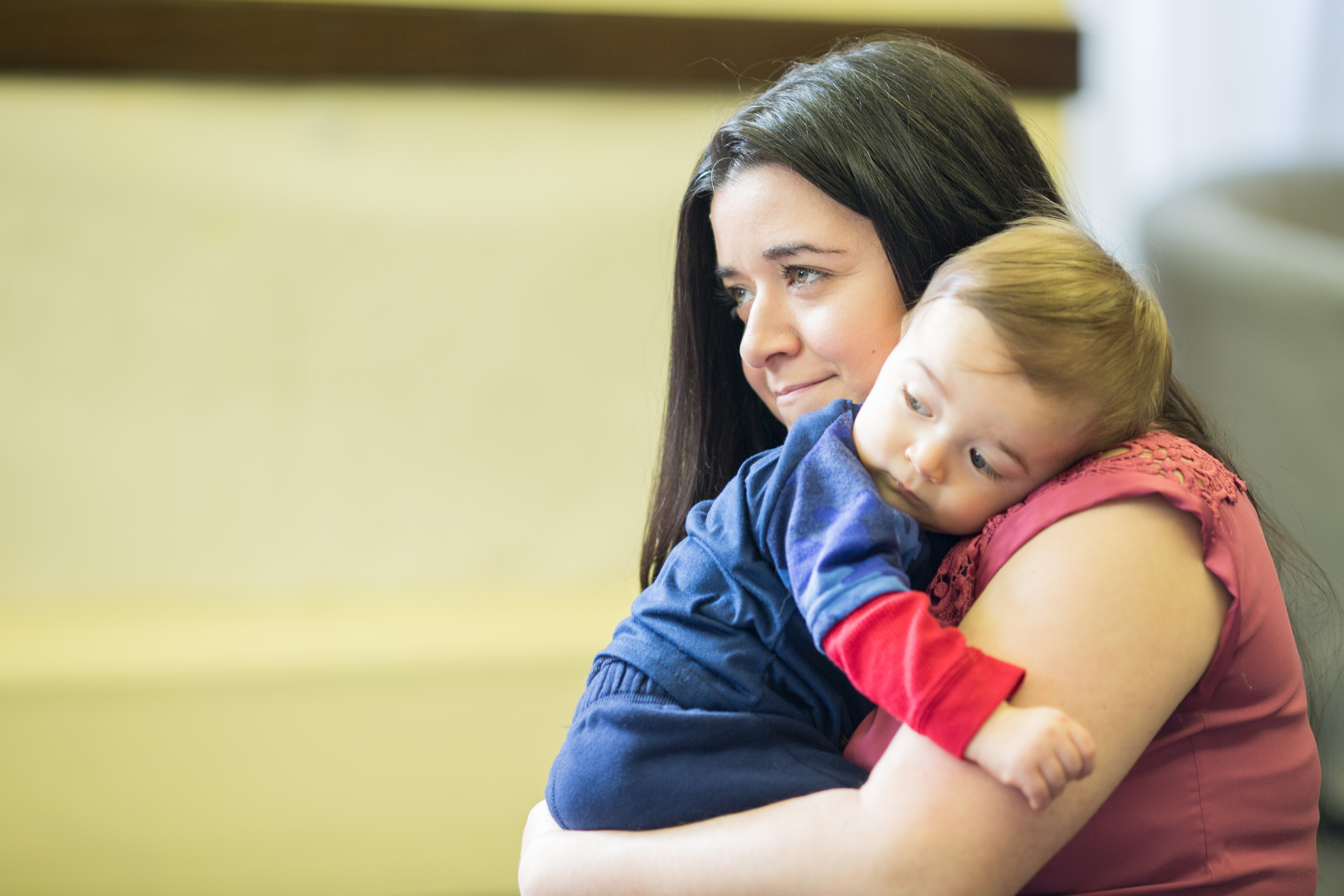 Kindermusik for 0's and young 1's (0-15 months)
45 minute classes, with parents.
Did you know sound recognition begins in the womb? Foundations classes are all about exploring and reacting to new sounds, objects, and movements. Plus, parents and caregivers heighten connections with their babies by learning bonding techniques.
What should a baby's first music class really offer?
More than lullabies and swaying. Kindermusik classes include those things, but Educators also teach families how sound exploration, listening activities, and dances help babies communicate, stimulate eye-tracking skills, and learn to move and coordinate new muscles.
What to expect...
Object Exploration: From scarves to shakers, little ones will use all of their senses to explore a variety of safe, engaging props and instruments.

Vocal Plays:Your turn! Babies will participate in back-and-forth vocal plays and other parent-child interactions, helping them with early language development.
Listening: Sing it again...babies will experience a variety of songs and rhymes in different ways. Bonus: a parent's singing voice is their favorite!

Bonding Exercises: The best part...parents and caregivers learn bonding techniques through intentional touch, baby massage, and relaxation activities.
What you'll learn...
Movement Control:Different movement activities help babies strengthen their core muscles, which increases their sense of balance and control over movements.

Social Adaptability: Group activities allow babies to experience familiar and unfamiliar social experiences in a safe and secure way.
Language and Literacy Development:Introducing spoken sounds and rhythms through songs and rhymes helps support language and literacy development.

Self-Regulation:Associating music with tricky transitions like nap time helps establish calm and encourages self-soothing.


In Kindermusik, we'll teach you all about brain development using music and movement as the tools in your parenting toolbox. You will learn of the songs, fingerplays, and dances you need, but we'll also give you the time to settle in and savor these precious early years. You'll be able to join right in on all the singing and dancing while also getting the chance to observe how your baby or toddler learns on her own.

No long term commitment required. Enroll online. Pay monthly for ease. Schedule makeups for any missed classes. We make it easy to give Kindermusik a try and stay as long as you wish.