---
Playdates with a Purpose
For babies, toddlers, preschoolers and families

Join us for a one-time musical class experience with your family. These are a la carte classes have no long-term commitment or monthly fees. Your child will delight in the unique activities that music classes bring while you enjoy seeing the huge smiles on their faces! It's fun. Lots of fun! But the best part? Your child will be learning and developing skills along the way. Check back often as we update and add more Playdates to the school year of classes.
EXCITING NEWS: We are offering an ART CLASS to follow our Playdates in Tarentum. Click HERE to read about the 45 minutes that will follow your class in a multi-sensory art experience!
Playdates are just $15 for one child, $10 for sibilngs. Adults attend for free! Please note: All of the monies received from the Playdates with a Purpose, go towards outreach in our local communities, nation and world. Watch for updates as to the next outreach project coming up soon for the Kindermusik with Christa Beck community. We are passionate about reaching children in underserved communities and developing countries.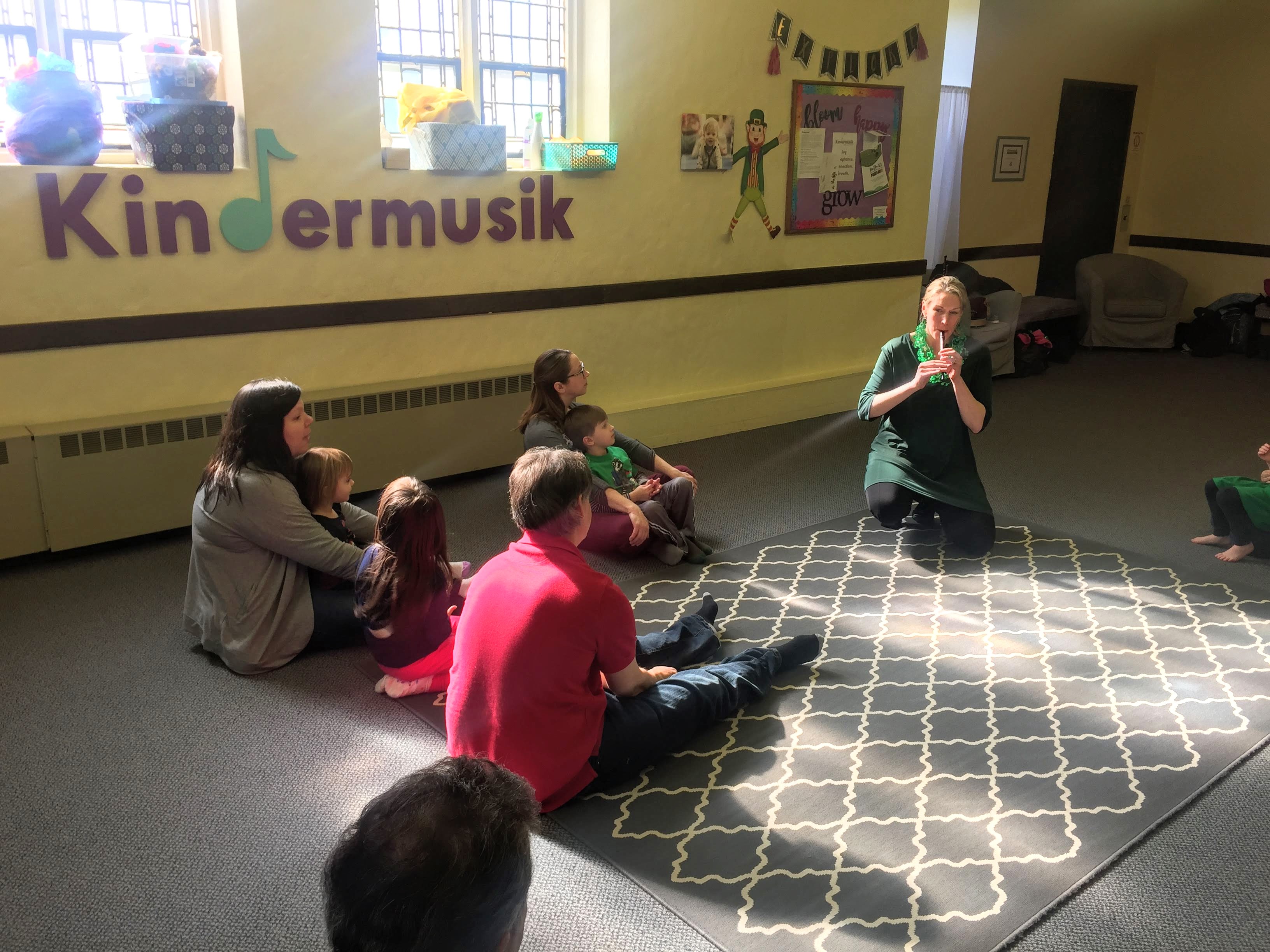 Somewhere, Over the Rainbow - MARCH 14 or MARCH 28
Our March playdate is filled with rainbows, leprechauns, unicorns and all things magical! Come sing, dance, move to Irish music, and play with the leprechauns and unicorns. This brand new playdate is sure to be a new favorite! (Art pairing on March 14 only)
Click here to enroll in Playdates in Tarentum
Playdates with a Purpose - Intergenerational Kindermusik experiences several times a month on Monday mornings or Monday evenings. Click here to enroll in Playdates at Rebecca Residence in Alison Park