---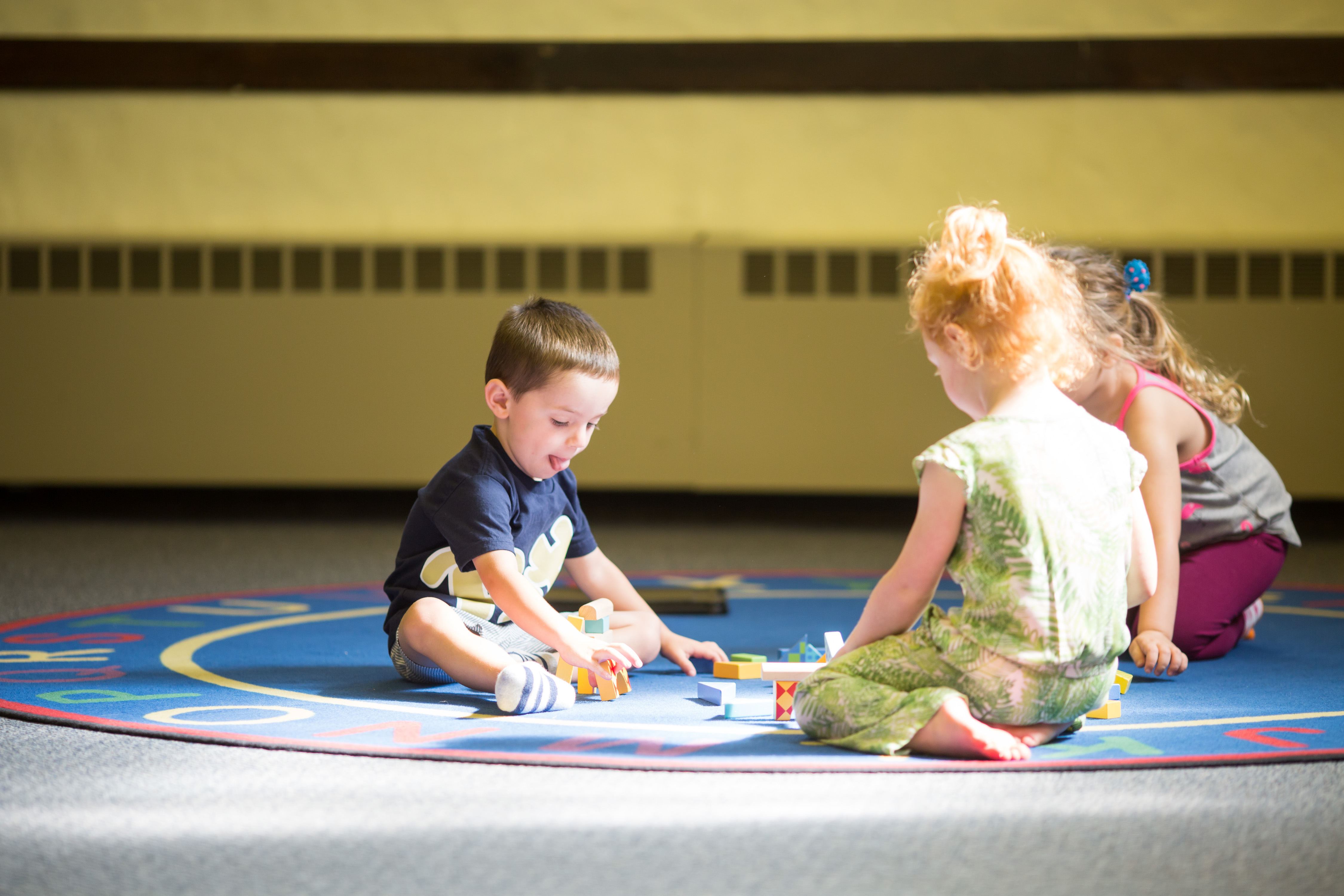 Children matter. Families matter. Music matters.
Acceptance. Connection. Joy. Excellence. Growth.
Every part of your Kindermusik experience is designed with our beliefs at heart. Music is a powerful tool to help create the most optimal environment for success and growth. We care about every detail, and look forward to sharing this incredible experience each week with you.
Acceptance: We believe in the value of every human. Each child and parent is accepted and welcomed into our studio, exactly where they are both developmentally and musically. Our magical approach engages all children and families. The weekly classroom experience provides you the opportunity to spend quality time with your child that's fun and full of joyful learning! During the transition of the first 5-6 weeks of class, the rituals and routines that make Kindermusik unique will help you and your child learn what to expect and feel more comfortable in class.
Connection: Parents are children's most important educators. We believe in developing, supporting, strengthening, and encouraging the connection between parent & child, as well as the connection between families. It takes a village to raise children, and our classrooms offer that village to all who enter. The resources for home are designed to support learning through the week and include music, literature, and activities. The cost of these resources are included in your monthly tuition making it an investment in your family!
Joy: Experience true simple rewarding joy in our classrooms where you will play, explore instruments together, laugh, dance, cuddle, be silly, and grow into lovers of music and learning.
Excellence: We believe in the highest quality experience, both inside and outside the classroom. From the safest & cleanest instruments, to the most immaculate classrooms, Kindermusik is the premier program in every detail. Our teachers are committed to yearly professional development to provide you with the best experience possible. Each time we see a child learn a new word, sing a new note, or dance with a new friend our hearts are full.
Growth: Children's brains grow the most in the first five years of life. We believe the foundations we help set now greatly influence learning the rest of a child's life. Music plays a vital part in that learning process.
Makeup Classes: We have a generous makeup policy inviting Kindermusik families to schedule a makeup for any and all missed classes while you are enrolled. No refunds or discounts will be given for missed classes. Enroll at any time! It's easy & convenient. We prorate tuition.
Unenrollment: If you need to discontinue your enrollment, we require written notice prior to the 15th of the next month avoid incurring charges for the new month. Email our office by the 15th or fill out the change of enrollment link on our website. A reply from our office is confirmation that you have successfully "unenrolled".

Payments: Tuition payments are monthly by credit/debit card. All enrolled families will be charged a payment on the 1st of each month.
Illness: If your child is sick, we invite you to stay home this week to protect the other children and families in the class. Enjoy the music at home while resting up!
Non-Enrolled Siblings in Kindermusik: Due to limited class sizes and the delicacy of the younger class settings, baby classes (0 to 2 yrs) can only accommodate siblings when the sibling is young enough to stay contented in a car carrier (under 6 months old). GREAT NEWS!! If you are registered for a Level 4 class, siblings are invited to join us at the end of class for Sharing Time. Otherwise, please utilize our generous sibling discount to sign up all of your children for either the same class or separate classes.